Housing's substantial contribution to greenhouse gas emissions and inefficient energy use is accompanied by skyrocketing energy prices. In Europe 75% of buildings are classified as energy inefficient and 35% are still being heated using fossil fuels. It is estimated that 90% of today's buildings will still be in use by 2050, hence it is imperative to focus decarbonization efforts on the existing building stock.
To tackle these challenges various solutions already exist today. From improving the building envelope through insulation to optimising energy usage by applying machine learning or thermal modelling. Scaling up home energy retrofits alongside alternative energy sources still presents a challenge, nonetheless. Homeowners are keen to lower their energy bills but do not know how to get started. Enter Hometree.
UK-based Hometree is on its way to become the leading European platform for affordable home decarbonization. Their platform-model acts as a one-stop-shop for installation, financing, service, monitoring, repair and insurance of energy systems. Hometree's Home Cover product is designed to address the challenges associated with the adoption of expensive repairs and replacement with low-carbon and energy-efficient equipment. The recent acquisition of green home improvement financing platform BeWarm allows Hometree to offer a range of financing options to homeowners including green home loans and heat lease plans.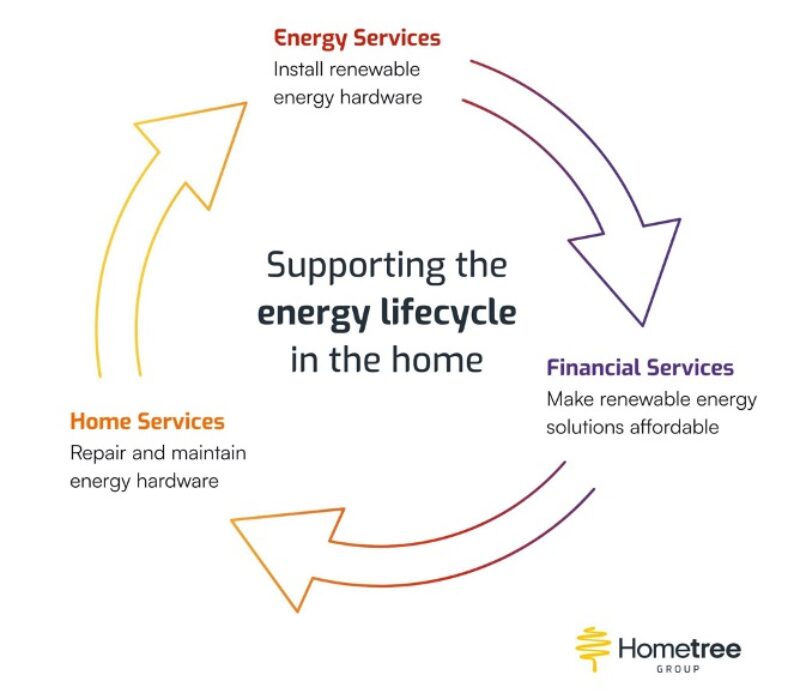 We are particularly excited by Hometree's go-to-market strategy. Hometree's competitors have been struggling with high customer acquisition costs (CACs), low margins and limited scale. By targeting homeowners with home cover insurance, acting as a trojan horse, Hometree already today owns thousands of customer relationships with low CACs and high margins. This enables Hometree to cross-sell low-carbon and energy-efficient hardware like heat pumps, which can save energy usage and costs by up to 50%, in the short term and PV, EV charging wall boxes and batteries in the medium to long term. Hometree is building the digital challenger brand against incumbent players such as Homeserve and British Gas. The funding round and recent acquisition empowers Hometree to cement its UK market position and become the leading residential energy efficiency platform across Europe.
Finally, our conviction in Hometree's team was a significant reason why we invested. Founder and CEO Simon Phelan has extensive Private Equity experience, having worked at Better Capital for various years and ultimately leading their largest investment with >£330m turnover as CEO. Simon is backed by a strong team. CFO David MacLean will utilise his FinTech experience to build out Hometree's financing products while CCO Pranjal Arya and CBO Mark Whitbread will continue to scale Hometree's operations across the UK and beyond.
Hometree raised $46M in a Series B funding round which was led by 2150 and Energy Impact Partners including Legal & General Capital and AENU. Inven Capital, FJ Labs and Oxford Capital continued their support. Read the full press release here.