According to the World Economic Forum (WEF), $44 trillion of economic value generation is dependent on nature and its services. The WEF ranks biodiversity loss and ecosystem collapse in the top three global risks over the next 10 years. Unfortunately, the clock is ticking. Nature and biodiversity are shrinking at unprecedented rates: 69% of all monitored wildlife populations (mammals, birds, fish, amphibians, and reptiles) have declined populations since 1970. The UN Biodiversity Conference, COP15, took place in December last year and led to the drafting of an updated global biodiversity framework. One focus area is on aligning financial flows with nature to drive sustainable investments and reduce environmentally harmful ones, alongside developing regulations. The Taskforce on Nature-Related Financial Disclosures, for example, is working on establishing nature-related risk management and disclosure frameworks. It is evident that the climate and biodiversity crises are deeply interconnected and must be addressed simultaneously. The world needs to become nature-defined by protecting, managing and restoring nature to ensure it continues to contribute to human needs and wellbeing.
To achieve this goal:
We have to be able to measure and monitor what we have, what we are losing, and what we are gaining frequently and at specific locations.
We need to reward positive outcomes for all and improve ecological economic value of all natural ecosystems (Land, Ocean, Freshwater).
We have to adopt integrity transparency standards which make the value of natural assets visible to all stakeholders.
To reach a nature-positive world, Biodiversity measurement, reporting and verification (MRV) is a key building block. We believe in tech agnostic scalable MRV plays that can: (i) support in biodiversity baselining, identify biodiversity and nature positive outcomes and unlock climate resilience for companies' supply chains. (ii) Flexibly serve or create nature markets (intrinsic, offset, derivative) shaped by long-term incentives to preserve and regenerate nature and allow landholders to directly enhance and monetise natural 'assets'. (iii) Foster benefit sharing for social justice by leveraging the knowledge of indigenous people and local communities.
Pivotal acts as the data layer to monitor plant and animal life by collecting and analysing biodiversity data affordably and accurately at scale. Companies like Nestle, Salesforce and Bayer are moving beyond net zero commitments to nature positive ones, and are only now beginning to tap into a relatively nascent biodiversity market to try and figure out how to fulfil those commitments, creating new demand and momentum in the industry. Separately, large agricultural players are concerned about how their upstream mono-culture farming practices will affect the resilience of their supply chain in light of climate change and are eager for solutions mitigating the risk. With Pivotal, such companies now have the necessary tools to support supply chain resiliency projects.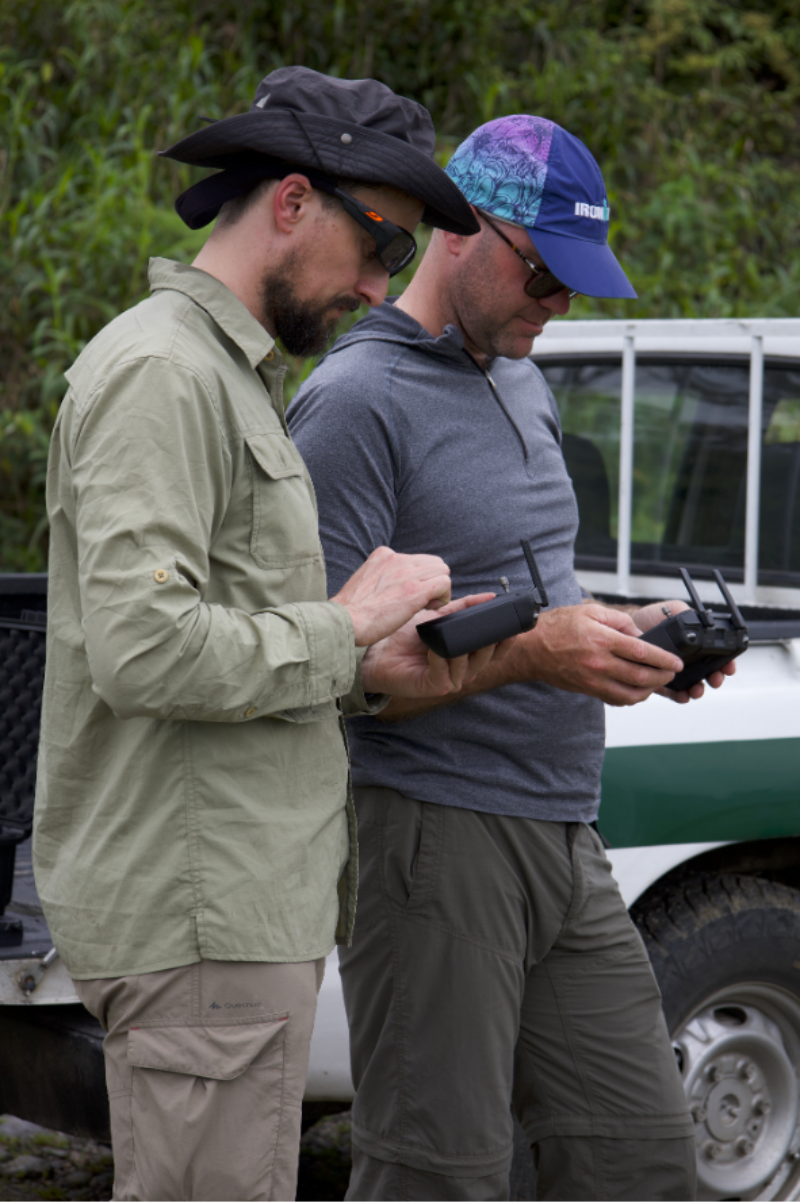 Nature is complex and measuring its value is difficult. Biodiversity measurements are expensive, slow and do not scale. Sending research experts on the ground to manually count species and take samples, will not help mainstream biodiversity assessment for the private sector when we so desperately need it. To address the lack of scalability, Pivotal developed monitoring and analysis techniques that can scale. Their tech agnostic approach can leverage drones, acoustic and image sensors combined with data analytics underpinned by Machine Learning (ML). By applying an in-house developed multimetric framework, Pivotal provides evidence for nature gains following a switch to regenerative practices. Focused data labelling and analytics complemented by ML drastically reduces time and monitoring costs.
Pivotal focuses on real evidenced gains in biodiversity. The team measures the nature-economic uplift generated through regenerative efforts and links it to financial mechanisms. Companies can invest in nature based solutions with measurable positive outcomes and thus appropriately valuing the underlying natural ecosystem. This provides crucial financial incentives for landowners to regenerate biodiversity on their land and foster practices such as rewilding, agroforestry and regenerative agriculture, as well as planting biodiverse forests. Pivotal will also increasingly be able to use ML to offer predictions on which actions will lead to which outcomes. As a result, they will create more impact additionality as their dataset grows.
Finally, a significant part of AENU's investment thesis is based on the team behind Pivotal, namely Zoe Balmforth and Cameron Frayling. Zoe and Cameron founded Pivotal in 2021 and complement one another perfectly. Zoe brings her internationally recognized biodiversity expertise. Her 20+ years of experience include field-based ecology and nature conservation in South Africa, Liberia, Tanzania, and Brazil and public policy as a British Diplomat. Cameron is a serial entrepreneur, having founded life science businesses Lightcast and Biofidelity. He excels at managing companies operating in complex industries and building teams with skill sets from different disciplines.
Pivotal raised a 4.5M GBP Seed funding round, led by Octopus Ventures with AENU as a meaningful follower. Existing investor Pale Blue Dot continued their support. Read the full press release here.